Celebrate Halloween at The Forestias
20 Oct 2022Corporate
A thrilling Halloween treat awaits you at The Forestias, the award-winning green district by MQDC
Dare you enter the "The Awakening Forest" on the spookiest night of the year?
A thrilling Halloween treat awaits you at The Forestias, the award-winning green district by MQDC…
Come over on 22, 23, 29-31 October for games, snacks, live music, prizes, and spine-tingling selfies…
Book now by scanning the code!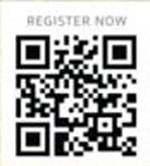 The Forestias by MQDC, the property developer within DTGO, is the world's first urban forest district fully dedicated to your well-being, spanning 64 hectares with 52% green space.
Innovative residential concepts offer you a happy, healthy lifestyle in a green neighborhood with amazing shopping, leisure, sport, healthcare and learning amenities, all linked by eco-friendly transport.